By using Windows Key Viewer, the current computer product key can be easily determined. In some cases it is very important to know the product key, e.g. when reinstalling the computer.
Generally, the product key can be found on the Windows installation kit or on a label on the computer. This label often gets damaged and becomes illegible, and when using multiple computers, installation packages can get mixed up. That is when Windows Key Viewer becomes useful, as the product key can be easily displayed with it.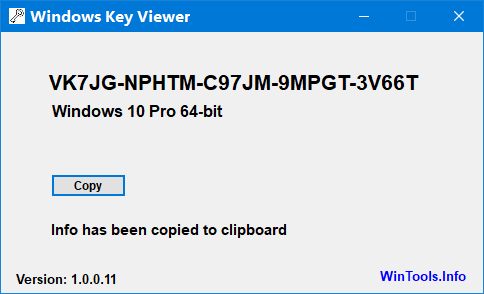 The Firefox Download Tool is used for downloading different versions and language variants of the Firefox Internet browser. By default, the software always downloads the most recent version; however, selecting older versions versions is possible as well. Furthermore, the tool can be used for selecting the language variant of Firefox and deciding between the 32-bit and the 64-bit version.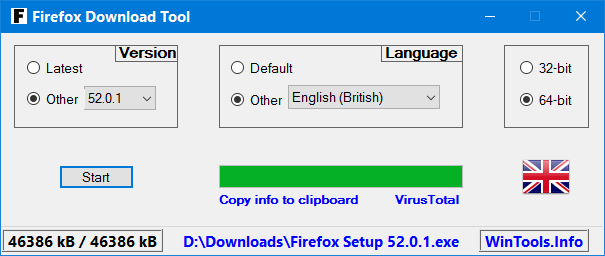 OS Detect is a small utility software providing a simple method for determining whether the computer in use runs a 32-bit or a 64-bit operation system. The tool does not require any installation or setup and displays the information immediately after starting.