OS Detect is a small utility software providing a simple method for determining whether the computer in use runs a 32-bit or a 64-bit operation system. The tool does not require any installation or setup and displays the information immediately after starting.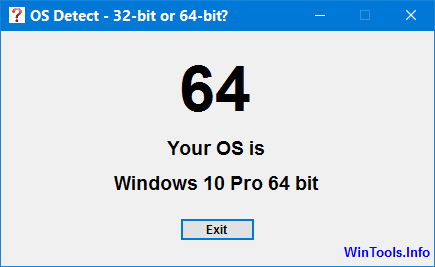 Black NotePad was created as an alternative to the Notepad program of Windows operating systems. While retaining the original functions, Black NotePad improves manageability, contains important new functions, and greatly enhances program compatibility in terms of the edited text.
Its main innovation is the rapid change of display based on predefined as well as user-definable and savable color and font profiles.
As the program's name suggests, the default display is black (white letters on a black background), as requested by Windows users. Users can select the setting appropriate to the specific circumstances any time.