Tabbed Explorer is a multi-panel file manager software. It enables a fundamental part of Windows operating systems, namely File Explorer to work in a multi-panel mode, while retaining the advantages of File Explorer. You can switch between different panels with tabs.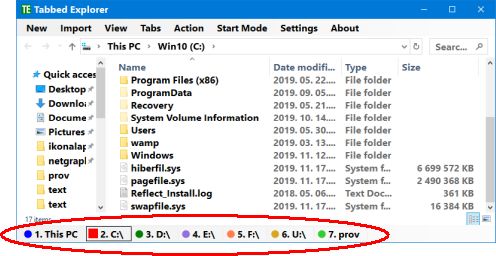 Properties of Tabbed Explorer:
Multi-panel mode, the number of panels is unlimited
Imports already opened File Explorer windows
The content of the current panel can be opened in File Explorer
It supports dark/light theme under Windows 10
It can also run in the background
Doesn't require installation
Free to use
It supports Windows 7/8/10 operating systems
Be sure to read this description before using the software.