Classic Color Panel (CCP) is a utility that complements the system-level color adjustment capabilities of Windows 10/11. It allows you to make Windows 10/11 color settings, including non-public settings, on a user-friendly interface.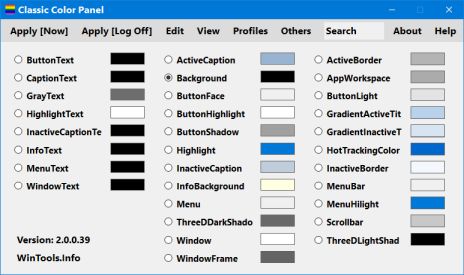 CCP provides a unique opportunity to create custom profiles based on color settings, then control these profiles manually or automatically. Custom profiles can be saved or transferred to another machine.
Windows 7 includes a settings option that allows you to fine-tune the display of each item. This option is no more available in Windows 10. Classic Color Panel allows you to fine-tune the colors under Windows 10 as well.
The functionality of Classic Color Panel is based on the fact that newer Windows versions include the settings of their predecessors from a compatibility point of view. A user cannot access these at the settings level. The operating system and certain programs can also manage these for compatibility reasons. Classic Color Panel is an option with a clear interface for the color settings which are not available to users.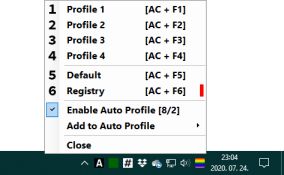 Unfortunately, the settings of Classic Color Panel do not always have an impact on the actually displayed image elements. The result depends on the specific Windows version and its settings. Application programs use different display techniques too, which is the reason why their display can be different from the system settings.
Classic Color Panel works on Windows 10/11 operating system, it requires no installation.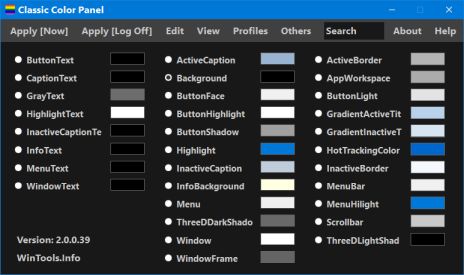 Original size light theme - Original size dark theme