URL Blocker is a tool for safe internet use. It is used for making certain web addresses (URLs) totally inaccessible from your computer. In addition to web browsers, blocked URLs apply to all user and system programs, including the background processes of the operating system.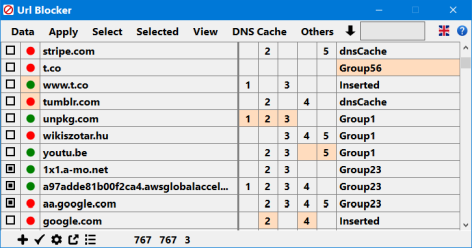 URL Blocker data can easily be transferred to another computer. The Profiles function enables you to group and change settings immediately. It also includes a Scheduler, which can run in the background. It is able to protect specific settings with a password.
With URL Blocker, you can safely set which URLs to block from your computer, without a complex firewall program or any special network knowledge. You can easily change the list of blocked URLs at any time.
The operation of URL Blocker is based on the correct setting of the hosts file. The hosts file is a system file that fundamentally determines the operation of the system. It can only be overwritten if you have administrator rights, which means URL Blocker can only be run as an administrator.
URL Blocker runs with administrator rights, and it modifies the settings of a system file. As a result, it affects the operation of system processes that determine the operation of the computer as a whole. For this reason you are only permitted to use it if you have read, understood and accepted the terms of use.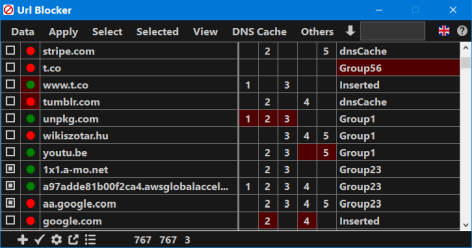 Dark theme