URL Blocker can import data from several sources:
Its own format with the .wub extension
Existing hosts file
Contents of the DNS cache
Import operations are performed in a controlled manner. Uninterpretable data and duplicated items will be skipped.
During import operations, even large amounts of data can be added to URL Blocker's list. By default, imported items will only be saved after validation. Validation can be done individually by clicking on the import status icon of the given item, or in groups with the "Selected > Imported" menu. Imported items that have not been validated will not be saved. Unsaved items will be lost when the program is closed, and they will be ignored when the hosts file is created.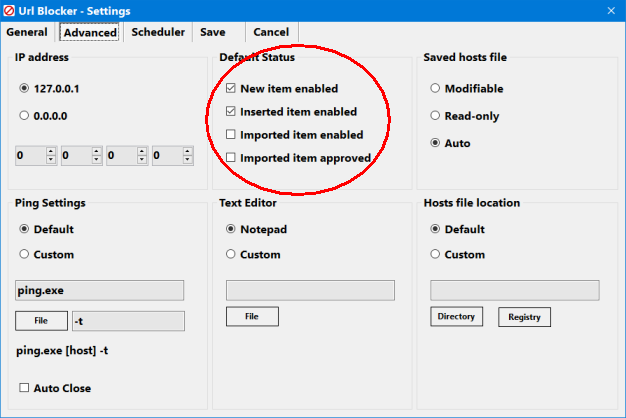 Settings - Advanced - Default status
It is possible to change the default settings of import operations. When you import the software's own format (.wub), the enabled/disabled status of that item is always set as specified in the imported file.