URL Blocker supports AutoStart mode. Because URL Blocker is run with administrator rights, implementing autostart is not simple due to the limitations of the operating system. URL Blocker creates autostart mode using the operating system's Task Scheduler.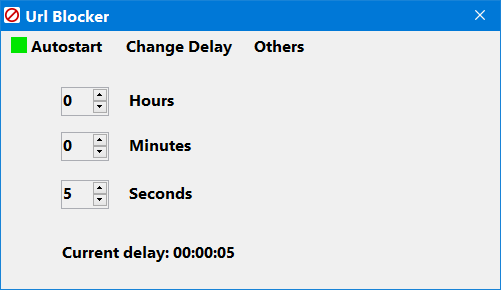 When you use the settings in the "Others > Autostart" menu, a file named Microsoft.Win32.TaskScheduler.dll, an independent developer product, appears next to urlblocker.exe. You will find information about the dll file on this page. This dll file allows you to create the required Task Scheduler entry.
If you enable autostart mode, an entry called "Url Blocker" will appear in the Task Scheduler. You can specify any startup delay on the URL Blocker interface. If necessary, you can apply additional settings using the Task Scheduler. If you disable autostart mode, the "Url Blocker" entry will be deleted from the Task Scheduler.