On the official Firefox download page, Mozilla always provides an installation file written in the language variant defined according to the local settings. This may be uncomfortable for many users. Firefox Download Tool is especially useful for those who wish to download the most recent version of Firefox in a language variant of their own choosing.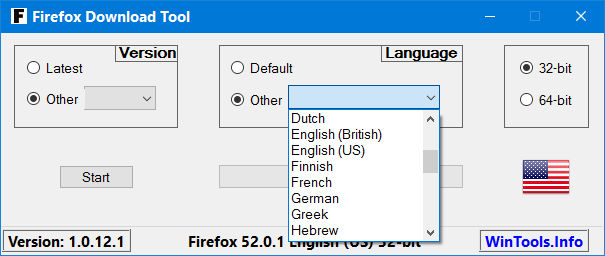 34 language variants
Also, the Firefox Download Tool provides useful information for web developers and software designers working with several different language and area settings. In such cases, it is important to be able to download any variant of Firefox in a quick and safe manner to allow sufficient time for testing. The old Firefox variants can be useful if compatibility issues arise.
Advantages of using the Firefox Download Tool:
Always downloading the most recent version of Firefox by default
The last 30 versions are available for selection
34 language variants are available for selection
Selection between the 32-bit and the 64-bit version
Any combination of the above is available at any time
The progress bar and byte counter informs the user about the state of the download process
Direct connection with Virus Total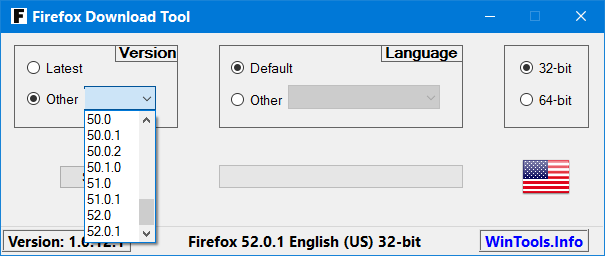 Last 30 versions